NEWS


home

manuals

subscribe to N55 NEWS

updated N55 CV

download N55 BOOK

work with N55



September, 2014:

Among other things we are setting up a temporary XYZ OPEN CITY in Estonia, developing a new project called ROOMS CYCLE, working on the socially and environmentally sustainable XYZ CARGO project ( art as a part of everyday life), participating in an exhibition at the Songwon Art Center in Seoul, Korea. On top of that we have to deliver the final design and finish the manual for the UNDERWATER HABITAT project in Sydney, Australia in early Oktober..


June, 2014:

The N55 ROCKET SYSTEM is part of COMING SOON: real imaginary futures, an exhibition organized by Bureau Europa, Maastricht, NL. We are also represented locally in our neighborhood in Copenhagen at: SWEET HOME - HOMELESS (CPH photo festival), Gallopperiet, Stadens Museum for Kunst, Freetown Christiania
Have a look at these articles about the XYZ CARGOs here : lowtechmagazine.com and Treehugger.com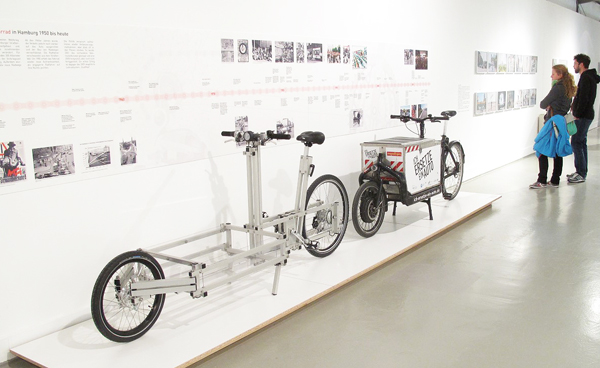 Das Fahrrad / The Bike" in Hamburg's Museum Of Work. N55 in collaboration with Till Wolfer


The XYZ CARGOs are part of the new exhibition "Das Fahrrad / The Bike" in Hamburg's Museum Of Work. Our new XYZ CARGO homepage is up and running and almost ready: www.xyzcargo.com.
WALKING HOUSE is currently part of a show at the MOA, Museum of Art, Seoul Korea. PARCYCLE SWARM is represented at the exhibition URBAN NATURE at the Copenhagen Museum. Recently we were invited to be part of a roundtabel discussion at DAC, The Danish centre of Architecture as part of the Copenhagen ArchitectureX Film Festival. The Swedish Documentary MICROTOPIA, that we are participating in, was also shown on this occassion and by the Danish national television.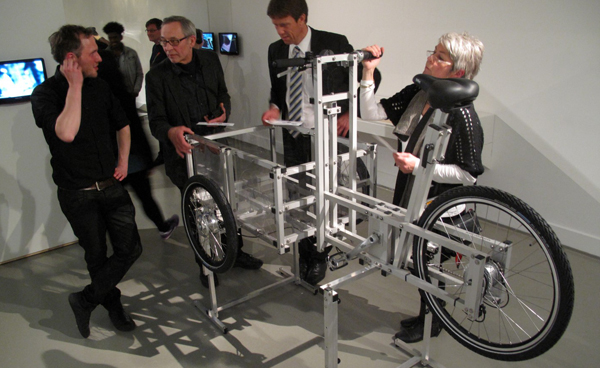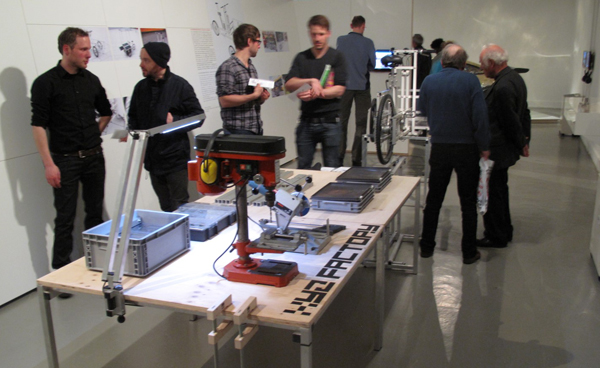 We are still working on the large scale urban development project in Hedehusene in the outskirts of Copenhagen, invited by White Architects.
Its getting more and more clear to us how we all need to: Scale down consumption, take up less space, share more, repair more and produce as much of the things that we need in our everyday life locally. its also crucial to develope systems for fair distribution of raw materials and our planets ressources in general. The XYZ CARGOS are an important part of N55´s attempt to find ways of living in compliance with all this.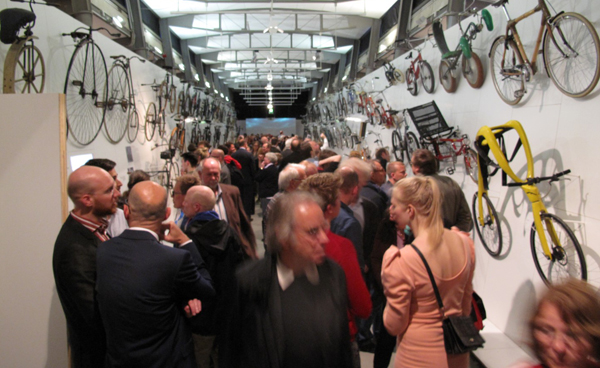 Marts 2014: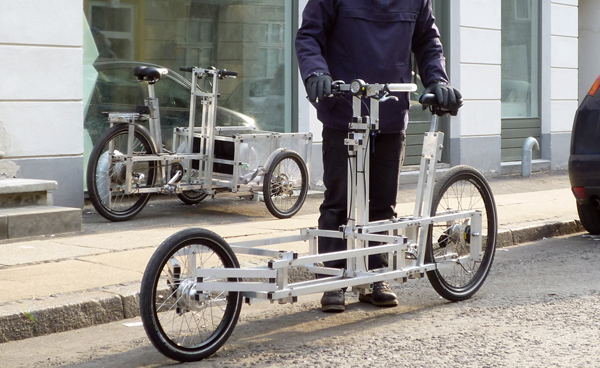 Art as a part of everyday life: XYZ CARGO BIKE, Copenhagen 2014


N55 have now tested the new XYZ CARGO BIKE and it works beyond all expectations. Its really fast, steady, slim, lightweight and introducing a whole new "flat front" design of the front wheel and steering geometry. We will finish some details and test it thoroughly within the next couple of months and then make it available as a finished bike, as a kit or offer persons to build their own at workshops along with the XYZ CARGO TRIKE. The XYZ CARGO BIKE is based on the N55 Open Source project XYZ SPACEFRAME VEHICLES and is designed in collaboration with Till Wolfer and Jesper Rølund. The XYZ BABY ( made in collaboration with Anne Romme) is also on its way so we will be able to offer three models soon: XYZ CARGO TRIKE, XYZ CARGO BIKE and the XYZ CARGO BABY. The overall work with art as a part of everyday life will continue and a lot of everyday life things are on the way...
The XYZ CARGO BIKE is based on the XYZ SPACEFRAMES VEHICLES and hereby on the general XYZ NODES system. the new manual for XYZ NODES can be found here.

Here is the newest version of XYZ CARGO BIKE. ( 13th of march 2014) We are still fixing small details, but its almost ready...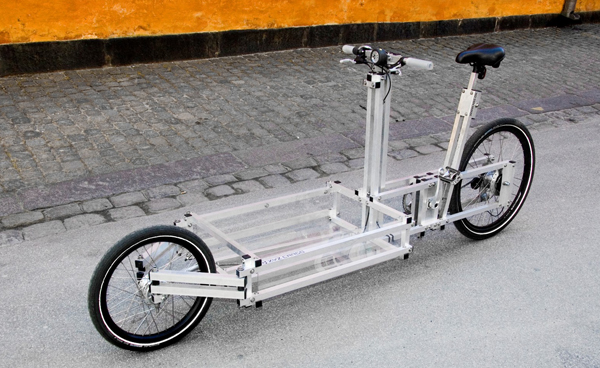 At the moment N55 is also working with the following things:
We are involved in a large scale urban planning project in Hedehusene, Denmark, with White Architects, Malmø. N55s main strategy is to convince the clients that a major distribution of power in society is needed, in order to find ways of existing with as small concentrations of power as possible, so that any real changes can happen. The power of logic versus the logic of power. The guys at White have created a fantastic team of specialists in very different fields and its really interesting to be part of this.
Together with architect Anne Romme, Engineer Anne Bagger and Engineer Daniel Sang-Hoon Lee, we are developing a SPACEPLATES underwater habitat, for marin biologist Loyd Godson, to be placed at the Great Barrier reef in Australia. Its going to be realized soon.
We have just started a new collaboration with Dane Shea aiming to make an open source XYZ 3D PRINTER. It will be based on the XYZ NODES system and different open source hardware and software. Really exciting!
We are currently planning a situation in Denver Colorado together with Architect/ Artist/ Curator Rori Knudtson later this year. It will include the use of XYZ CARGO cycles s and maybe also the XYZ OPEN CITY.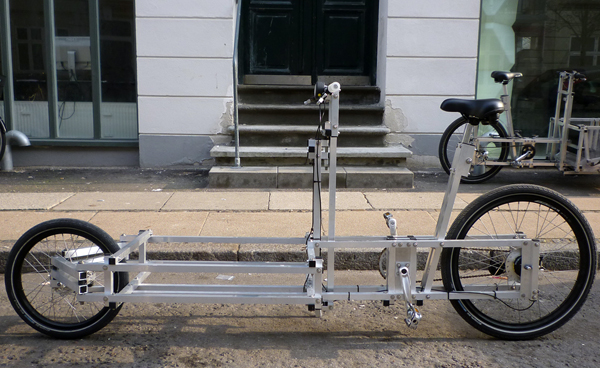 XYZ CARGO BIKE PROTOTYPE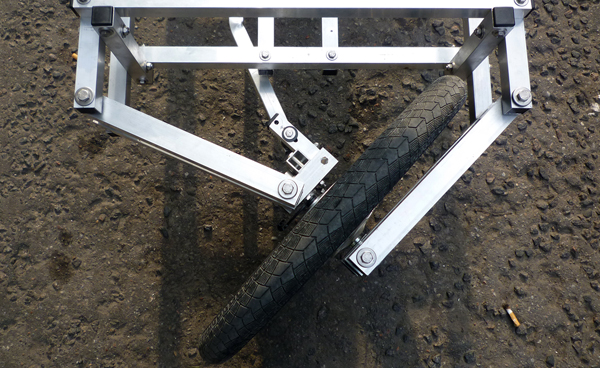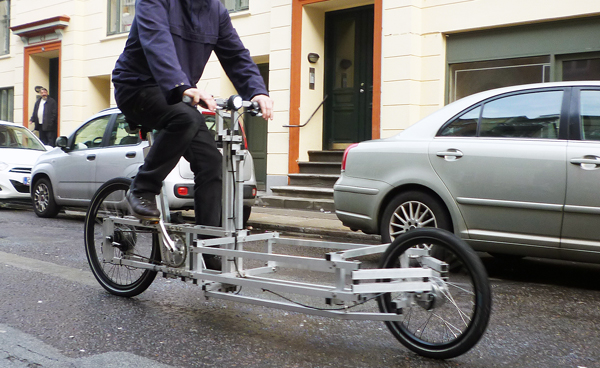 November 2013: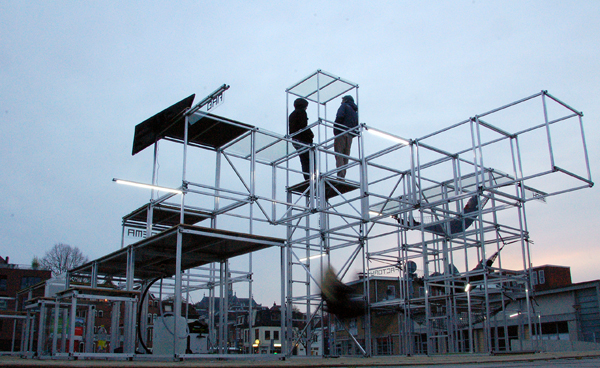 We have just finished installing a prototype of XYZ OPEN CITY in Groningen, The Netherlands. XYZ OPEN CITY is an open source, modular, low cost system that persons in local communities can use as a tool to implement a wide range of shared functions in public space. The XYZ OPEN CITY system can be used to build anything from urban gardens to fully functional insulated housing. Building materials can be new or recycled. XYZ OPEN CITY constructions can be dedicated to a specific purpose like for example an OPEN POWER STATION based on solar panels and/or wind turbines or it can form multifunctional buildings providing a variety of facilities. It can also be used to construct new infrastructure like bridges, etc. With XYZ OPEN CITY N55 proposes to share things in public space as an alternative to state or private ownership and hereby to establish new commons. XYZ OPEN CITY can plug into existing infrastructure and change the functions of existing buildings, indoors or outdoors, or it can be used to build a new city from scratch. When the system is implemented in an area, it can grow in relation to local needs and wishes. The XYZ OPEN CITY system can be seen as a do-it-yourself urban planning tool; An alternative to the top down urban planning that dominates most cities in the world. N55 encourage persons to build their own XYZ OPEN CITIES and hereby influence their local urban environments. The single modules are so lightweight that a crowd of people can carry one each, gather up at a site and quickly create a large structure with different functions in public space.
The manual for XYZ OPEN CITY can be found here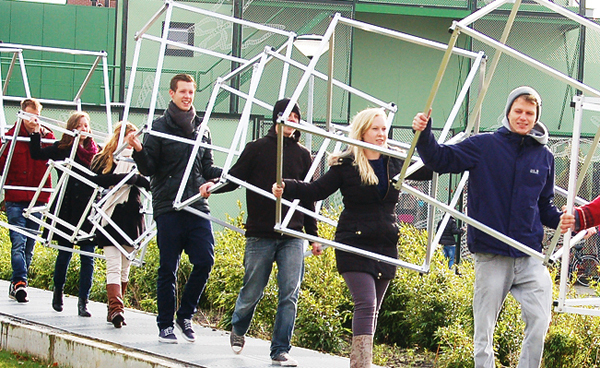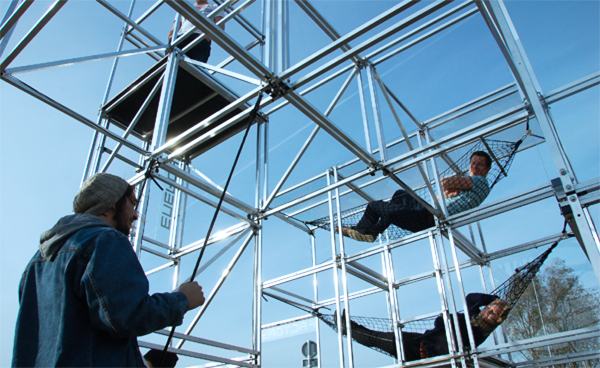 July 2013: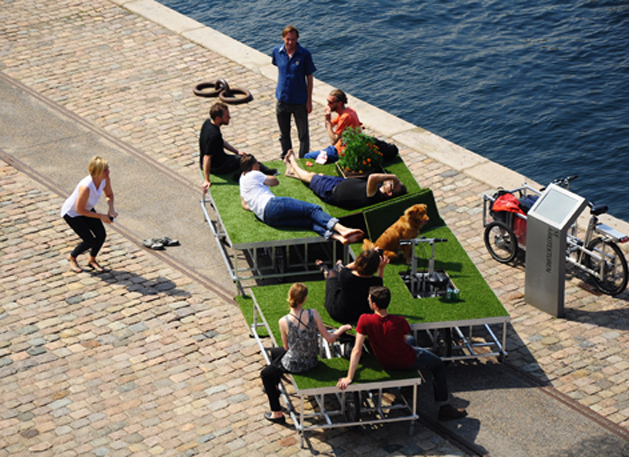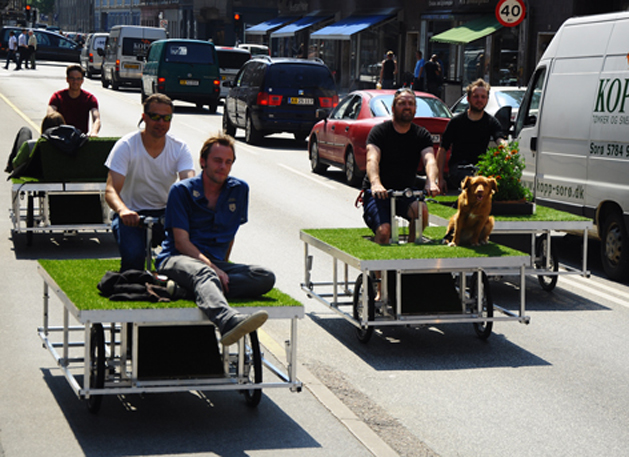 We have just tested the new PARKCYCLE SWARM in Copenhagen. The PARKCYCLE SWARM is a modular system that empower persons to build an instant public park whenever and wherever they want to. The PARKCYCLE SWARM consists of a number of human powered mobile gardens. The individual gardens can be combined to form public parks. A PARKCYCLE SWARM can consist of any number of individual gardens.
Check out the manual for PARKCYCLE SWARM here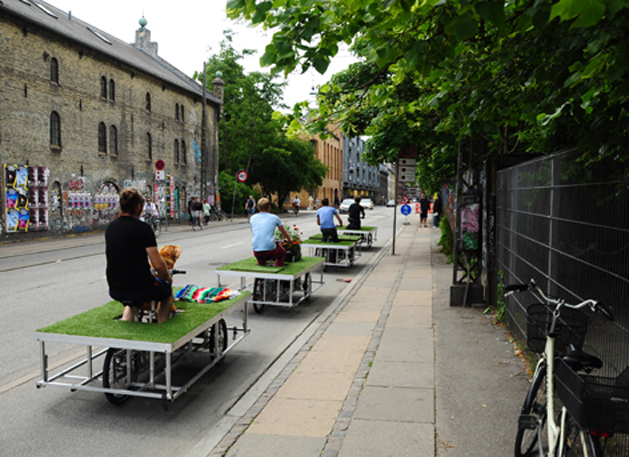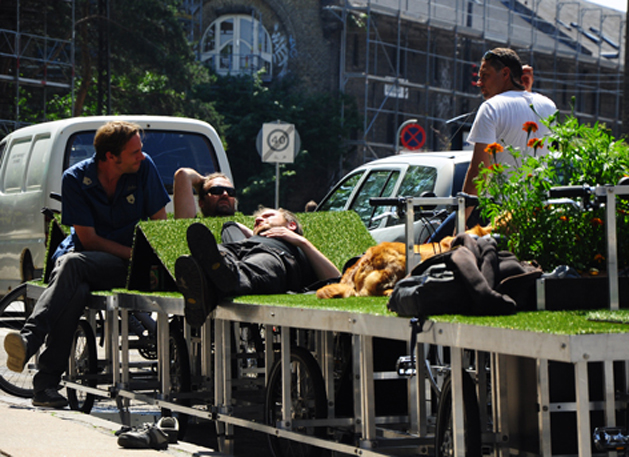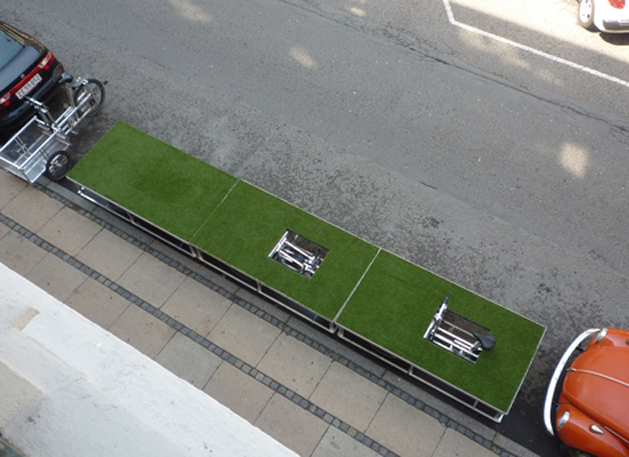 The PARKCYCLE SWARM system is based on the XYZ SPACEFRAME VEHICLES project. ( Please find the manual here). PARKCYCLE SWARM is an Open Source project by N55 and Till Wolfer in collaboration with the Rebar group.



April 2013: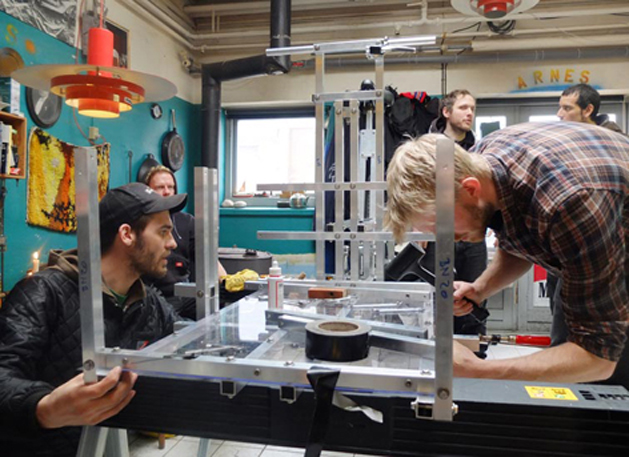 XYZ CARGO workshop at Pb43


We have just finished a 5 day workshop at Pb43 ( A user driven cultural center in Copenhagen ) Have a look at a video made in the situation here.
We are currently doing a workshop at the Ecological production school in Copenhagen, Teaching the students how to build a XYZ CARGO from scratch. In the next month we will do two workshops in Leipzig, Germany and one in Hamburg.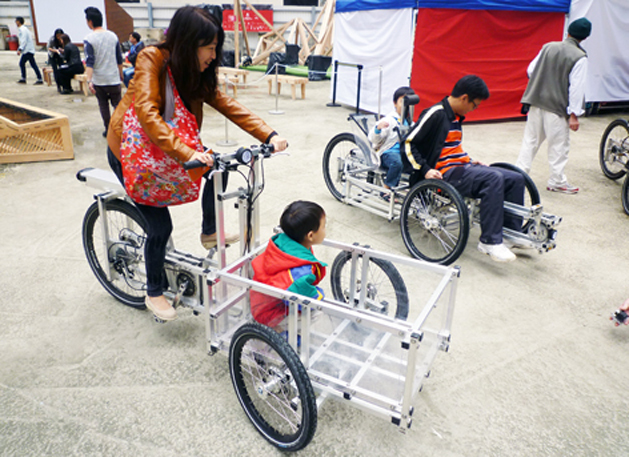 April 2013:

The last couple of months we have been concentrating on developing and finishing the design of the XYZ CARGO. Its based on our Open Source construction system XYZ SPACEFRAME VEHICLES. In order to finance the further development of new free designs we are now starting up a production and distribution of the XYZ CARGO. The XYZ CARGO have been thoroughly tested and its ready!. The aim is to produce as much as possible of the vehicle locally and to produce and sell it in a fair way. The economy involved in the production will be completely transparent. It will be published in order for buyers to see what our fee for producing and assembling the XYZ CARGO is. You can preview the XYZ CARGO. com site here. The XYZ SHOP will be fully functional and ready before the first of June 2013.
The attempt to make an actual product based on a fair and environmentally friendly way of thinking is part of an ongoing experiment focusing on low tech systems like the XYZ NODES construction system ( manual will be published soon) and high tech systems like the SPACEPLATES. We are trying to find ways of distributing our work where it can become part of any persons everyday life if they want it. At the same time we are researching the ethical and aesthetic implications of production and distribution. Can we find new and more fair ways of producing and distributing things?
More thoughts on design, production and distribution of things here: WE ARE ALL DESIGNERS


November 2012:

From now on N55 NEWS will be updated more frequently. It will work as a timeline and new stuff will just be added.
We participated in 13 exhibitions in 2012. News about our exhibition activity can always be found at N55 CV.

Please find a new updated version of the SPACEPLATES GREENHOUSE manual here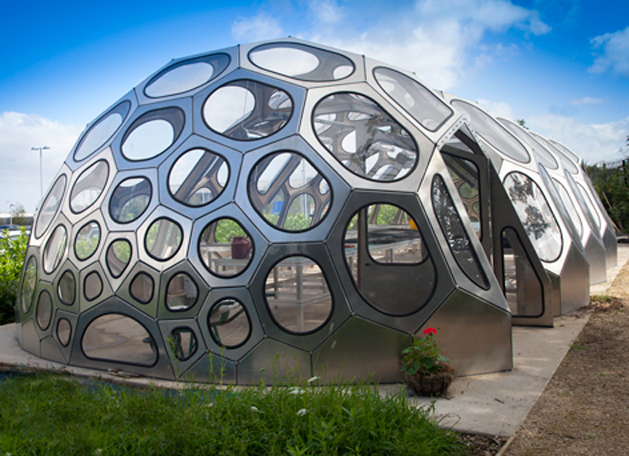 SPACEPLATES GREENHOUSE in Bristol, UK


In December we will travel to Hong Kong to participate in the exhibition "Design Renegade", with XYZ MOBILE FACTORY: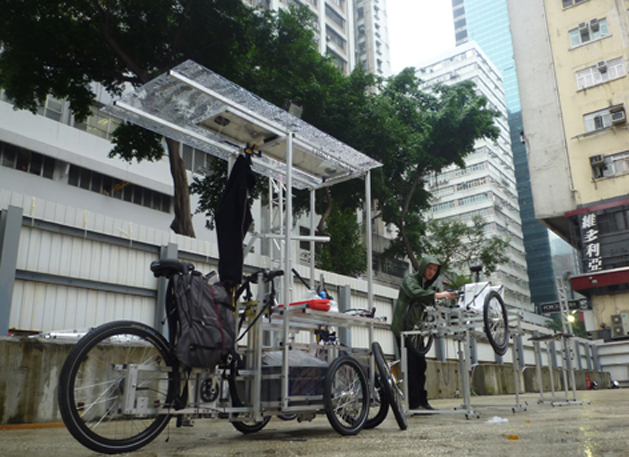 Setting up the XYZ MOBILE FACTORY in Hong Kong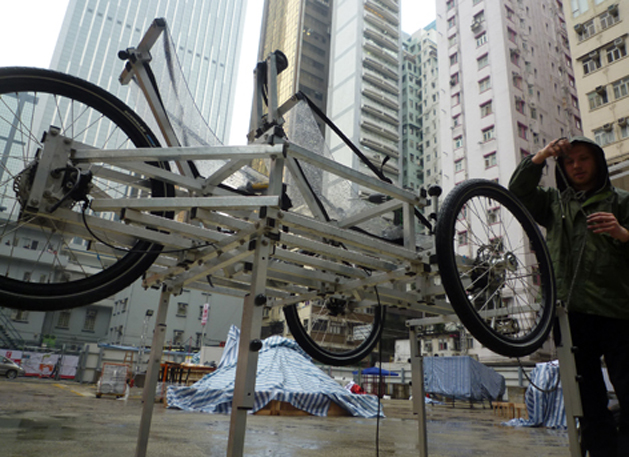 We are participating in the exhibition "Get it louder" in Beijing and we gave a talk there recently.

We have developed a new Version of the XYZ SPACEFRAME VEHICLES: The XYZ CARGO. Find some pictures of it in the manual for XYZ SPACEFRAME VEHICLES here. We aim to take this project all the way and make our art part of everyday life for any person that would like it to be so. In order to find out if its possible to establish a fair way of producing and selling things locally under the realm of Open Source, and Creative Commons, we have decided to set up a MICRO BUSINESS producing and selling XYZ CARGOs locally and under fair conditions. We have been working for months in order to refine the design and production and we hope to be able to deliver homemade XYZ CARGOs in the spring. At the beginning of next year a crowdfunding campaign will be set up, enabling everyone to support this further development of XYZ SPACEFRAME VEHICLES. Also we are searching for collaborators in production and distribution here . An internet store possibility for online ordering of XYZ CARGOs will be available soon. Until then inquire about prices ETC and place your order here. The manuals for the basic XYZ construction principles and the XYZ recumbent type will nonetheless remain for public download as specified here.





XYZ CARGO read more here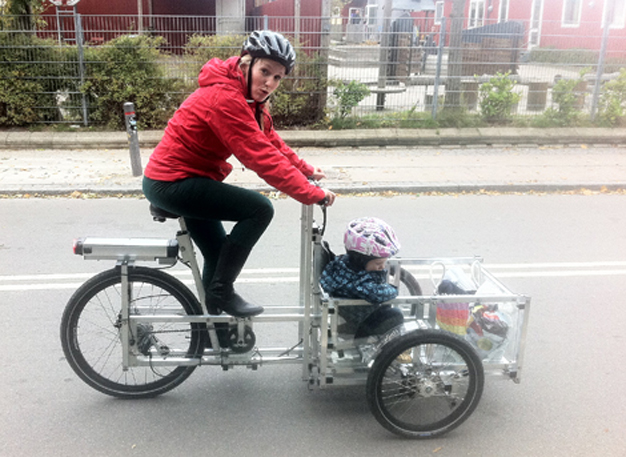 We are continuing our research into SPACEPLATES and an academic paper written together with our collaborators, architect Anne Romme and now also engineer Anne Bagger, about the subject, has been accepted for the ICSA, International Conference Structures and Architecture 2013. Follow the work at the manual for SPACEPLATES GREENHOUSE. New summer photos of the worlds first permanent large structure using the principles can be found here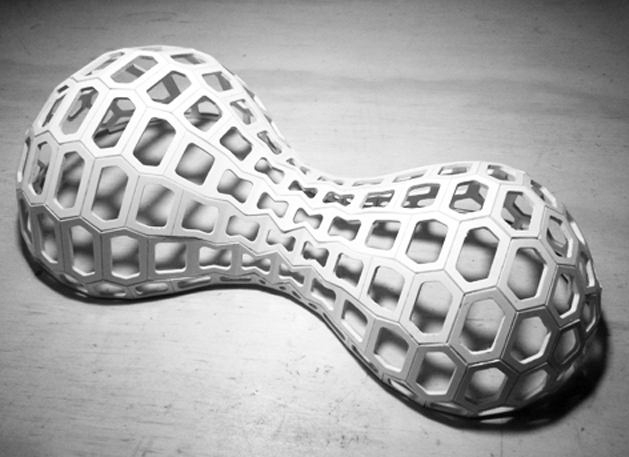 Negative gaussian curvature- model by Johann Rooijackers made for
the further development of the SPACEPLATES system.


We are looking for someone that can help us updating the N55 BOOK for printing a new edition. The current edition is from 2003. So there is a lot of new work to include. See more here
We have published two new N55 TEXTS: WE ARE ALL DESIGNERS, and THE POWER OF LOGIC VERSUS THE LOGIC OF POWER-urban planning.

A new MOVEMENT CAMPAIGN has been launched: RECLAIM THE PRODUCTION. More about this soon. What if a simple construction system could be used to build most of the things persons need in their everyday life, in a sustainable way, from houses, vehicles to furniture etc? Manual for XYZNODES will be published soon!




The WALKING HOUSE has been moved to PB43 in Copenhagen. We are working on fixing a computer problem at the moment.



See WALKING HOUSE walk here.




FAMILY XYZ TOUR, July



April 2012:




XYZ SPACEFRAME VEHICLES, Dundee, Scotland




XYZ FACTORY, cuxhaven, Germany




Cuxhaven, Germany


We are proud to present the first large scale version of the SPACEPLATES building system developed by N55 in collaboration with Anne Romme: The SPACEPLATES GREENHOUSE in Bristol, UK. You can see a video documentation here. See the manual here.




SPACEPLATES GREENHOUSE. Bristol, UK. 2012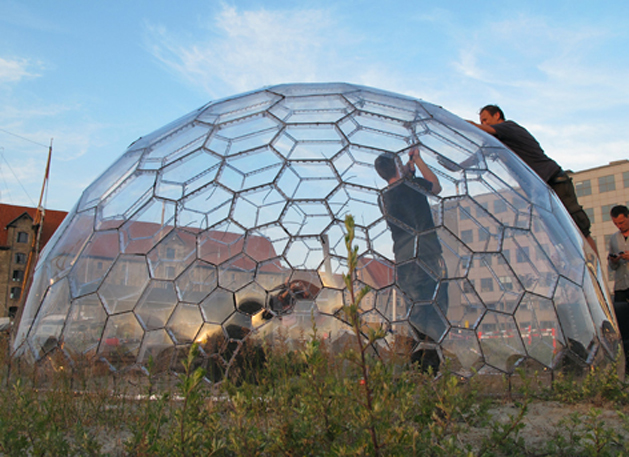 SPACEPLATES GREENHOUSE prototype, Copenhagen 2011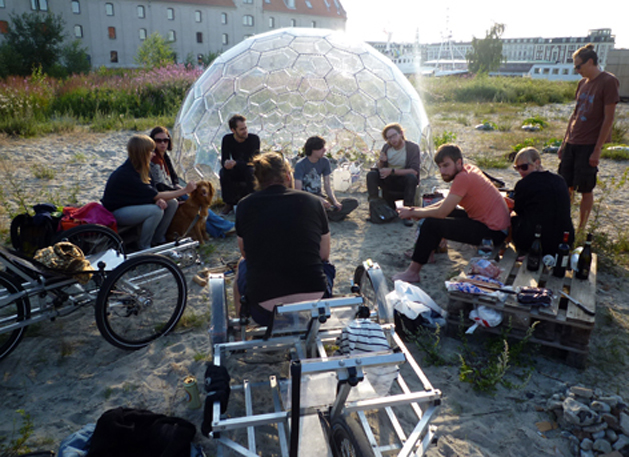 Relaxing at The ONE CITY CAMPAIGN site, 2011


WALKING HOUSE is now part of the ONE CITY CAMPAIGN in the center of Copenhagen.ONE CITY CAMPAIGN is a collaboration between N55, Anne Romme and the INSTANT HERLEV institute. The ONE CITY CAMPAIGN attempts to create connections between the urban and the suburban.
A number of things and persons will participate in the ONE CITY CAMPAIGN during the comming year. The N55 ship, the SHIP OF FOOLS will be moored at a central site in Copenhagen, where food will be grown etc. The SHIP OF FOOLS together with the WALKING HOUSE will serve as accomodation for persons working in the situation.
You can see WALKING HOUSE walk here. Watch a time lapse video here. The very first steps can be watched here. Or read about it in Dwell magazine here.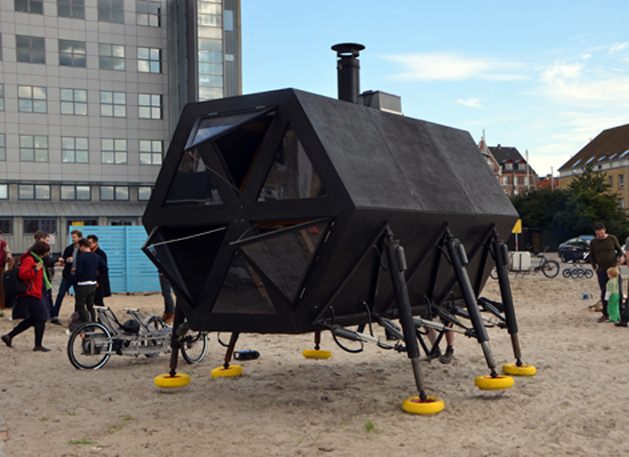 WALKING HOUSE at the ONE CITY CAMPAIGN, 2011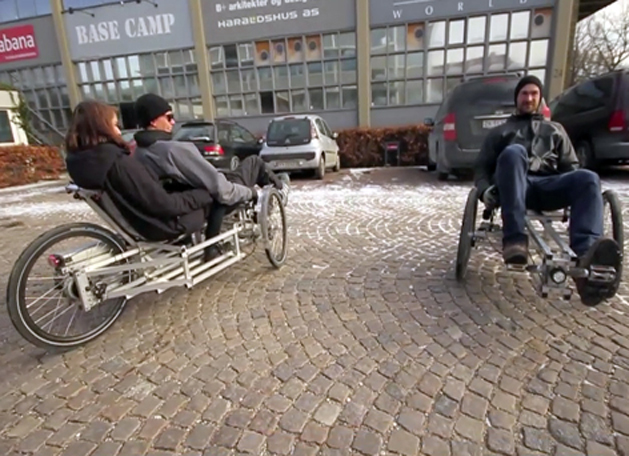 XYZ SPACEFRAME VEHICLES are also part of the ONE CITY CAMPAIGN. Please see the manual here or watch them in action here.

N55 are currently developing a new system called the PUBLIC SPACE ROVER in collaboration with Bill Mckenna, Sam Kronick and Anne Romme. The PUBLIC SPACE ROVER will be used to perform various missions in PUBLIC SPACE. At the moment we are working on the control systems. It can be controlled by a smartphone or a computer positioned anywhere in the world using the internet and wifi. Watch a walking test at the ONE CITY CAMPAIGN here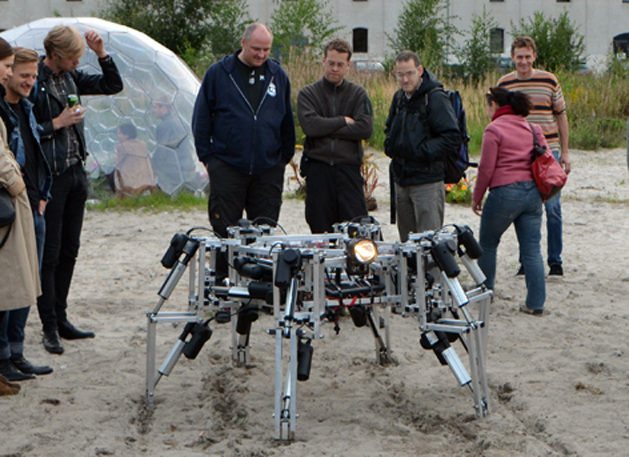 PUBLIC SPACE ROVER taking a walk at ONE CITY CAMPAIGN



COMMUNAL BAKERY was realized last spring in Rotterdam and will be part of the ONE CITY CAMPAIGN this summer in COPENHAGEN.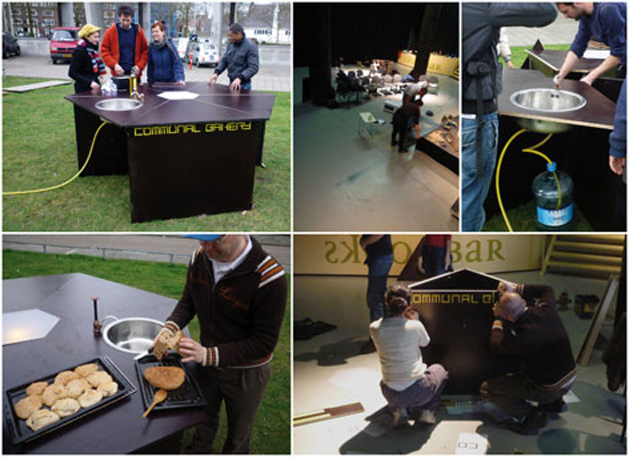 Have a look at the new manual for WORK IN PROGRESS here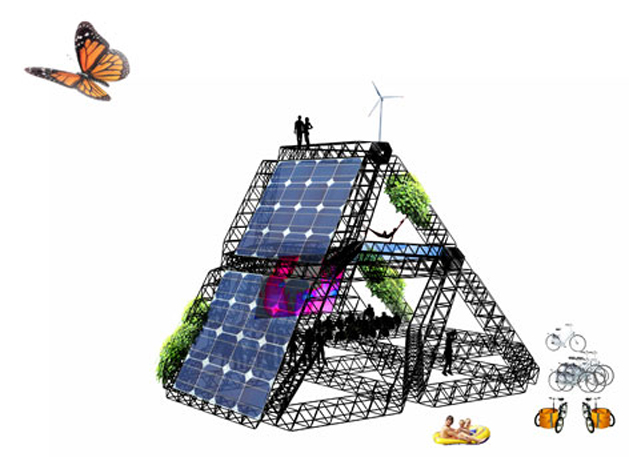 DISCUSSIONS have been updated. Read new text here.
We have updated WALKING HOUSE SITUATIONS
We have updated MICRO DWELLINGS SITUATIONS
We have updated URBAN FREE HABITAT SYSTEM SITUATIONS
Manual for SOLAR POWER STATION (1999) has been added



N55 BOOK was released in January 2004. Please notice that there are lots of new manuals ready to be downloaded at N55 MANUALS



A digital version of N55 BOOK can be downloaded for free here.

Please find an updated version of N55CV here

NEWS was last updated March 2012


Thanks to Grethe Lund for photos of the ONE CITY CAMPAIGN